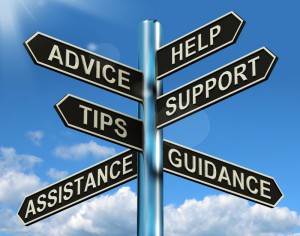 If you've just broken up with your partner or your relationship is currently going through a break up, life probably feels horrible at the minute. This makes it really important to look after yourself now more than ever, as it's too easy to just let go of everything. You should continue to keep on top of every aspect of your life and keep yourself going.
Helpful Tips To Deal With Break Up
Some helpful tips to start you off:
1. Keep yourself busy. If you have more time on your hands than you did before, use it for yourself. Go out and treat yourself to breakfast. Go to the movies or see a show. Get all your housework done then watch your favourite TV shows/DVDs uninterrupted. Play games you enjoy. You could even try some retail therapy! Just don't sit in your room all day doing nothing but dwelling on things.
2. Don't spend too much time alone. Go out and catch up with old friends you haven't seen for a while and get out to social events with your immediate circle of friends. See family. Go somewhere new for a day trip and make the most of what you want to do and see.
3. Research. Find out what other people are doing in your situation. Try online forums. Speak to your friends and family about it. Find out what people did in order to make the most of the situation and make sure you come out on top.
4. Start a new hobby or interest. If there's something you fancy a go at, or have had your eye on for a while (and not been able to do until now) go and try it! Get friends involved and make a real go of it. It could turn into a lifelong obsession. If you don't have an obvious thought of what to do, try something completely new and if it's not for you, keep trying more new and exciting things. You might find something and stick with it. Adventure sports like Rock climbing, abseiling, shooting, flying, skiing, or you could try more sedate activities like golf. Learn how to play an instrument or learn a new language. There's so much to try!
5. Have fun. I know that's easier said than done and sometimes things can get on top of you. In those instances just let it all out if you feel the need to. Don't be scared to cry. Crying is a great healer and helps you get over things and helps get over broken heart ache. When you've had a good cry, replace the tears with something fun. The more you can find to do that makes you happy, ultimately the happier you will become with time. Don't feel like you can't have fun or it would be wrong to enjoy yourself. You need to learn to have fun again. It's all part of the process of healing.