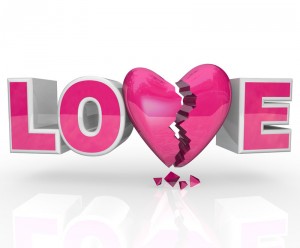 This website is dedicated to showing you how to fix a broken relationship, as something that weighs heavily on a lot of peoples minds, especially after recently going through a break up. Discover ways to fix a relationship you hadn't thought of! My own breakup sparked me to help others, as I really struggled initially, that was until I found some awesome help and advice.
Ways To Fix A  Relationship
First things first, you need to take stock of where you are and come to terms with it. You need to accept that the relationship is now over. (Easier said than done I appreciate if you only recently got dumped). As much as it hurts to say it and think about it, you're not together anymore. You're no longer a couple. You've separated and your ex wants some space from you. The only thing I can say to help you get this part is… suck it up! Once you're over this hurdle… and I know it's huge, you'll start to get some perspective. Then you can be open to advice and help, to fix your relationship.
Understand Where Your Relationship Went Wrong
Once you realise it's over, the sooner you can work on getting back with them. But first, you need to take some time for yourself, to help you understand why the relationship ended in the first place. Set some time aside to do some reading on this subject, because you'll find it incredibly cathartic. Relationships break up for all kinds of reasons, but most of them fail because of only a small number of major issues. Now you understand where it all went wrong and how you contributed to the break up, you can reflect on how may may approach things differently in a relationship in future. It's viatally important in this stage that you don't contact your ex at all. That means no text/email or calls!
Focus On You
Now you need to get back to your roots and get stuck into your life again. This is a great opportunity to be completely selfish and do those things that you didn't get chance to do before or couldn't because you were in a relationship. Start a new hobbie or interest. Join a club. Try a new sport. Get out and meet new people. Catch up with old friends and family and make new friends. Most of all have fun and start building your life again or immerse yourself more in your passions if you already have hobbies,interests etc. Start going out and socialising and surround yourself with people. You'll soon have a full social calendar before you know it. Keep up the no contact with your ex routine and give them time to reflect on your relationship. You might find after a while they try to find out how you're doing. IT's best to be polite and stay busy. You don't want to get caught up with them just yet. Continue having fun without them for a while. Enjoy your freedom!
Remember To Smile!
So now you have a new found confidence and you're starting to laugh again and enjoy other people, why not try some harmless flirting with the opposite sex (or same sex depending on your preference). A good place to start if it's been a while and you're struggling with this step, is to give someone you like a nice smile. This will generally always get you a smile back, even if it's short lived, it'll make you feel good. Try not to smile for more than a few seconds before looking a away, if they've seen you looking. You don't want to come across creepy! Look away afterwards and then glance back to see if they're still looking. Smile again if they are.
Single And Ready To Mingle
If you're good and manage to get chatting and their number… get a date, go enjoy yourself! Keep it casual and nothing serious at this stage. This will give you another confidence boost that you're still attractive and desirable to others. If you're worried about dating again or you feel it's too soon, take some more time for yourself until you feel comfortable. There's no need to rush anything and you'll know when the time's right for you. At this point you can research some dating techniques and tips to help you along if you want to.
Reflection
So, you've come a long way since the break up. You've done well. Really well. You've accepted it and looked at why the breakup happened. You've realised the part you played and the part your ex played. You can see what wasn't happening enough and you've corrected for that. You've put them to the back of your mind as much as possible and jumped straight into having fun and having a life again. You're feeling more confident than ever and you've even started flirting and dating. Well done!! Give yourself a big pat on the back. Treat yourself to something nice. A new cologne or perfume. Some new clothes. Get your hair cut/styled. These also have the added benefit of making you more confident.
Contact The Ex?
So, you may be enjoying your new found confidence and freedom and may have forgotten about your ex! Probably not, but you may have decided at this point that actually you'd prefer to stay single or date other people. That's absolutely fine and ultimately only you and your heart know what's best for you. If you're happy, weigh up the pros and cons of being single vs going back to the ex.
If you're still of the opinion that you'd rather be back with the ex then it's time to arrange a meeting. A simple text to ask if they're ok and if they'd fancy meeting you for a coffee (keep it to a brief drink and nothing more for the first meeting) will suffice. If they don't respond or don't seem sure, keep doing what you're doing and having you're own life and leave it another week. Then try again.
Time For A Drink
If they go for it, you want to arrange a drink (preferably alcohol free,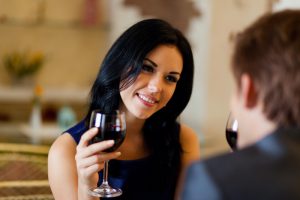 during day time where there are plenty of people around – a coffee is ideal) and keep it brief. 30-40 minutes tops. Don't get bogged down in the old relationship. Keep the conversation light and talk about fun things for instance what you've been up to. You want to instigate the end of the meeting so you don't come across desperate still and you need to remain happy all the way through. When it comes to the end you can suggest another meeting if you felt it wen ok and maybe suggest another drink or perhaps a lunch the following week. The aim is to take it slowly and avoid alcohol. Keep going for daytime dates.
Step-By-Step Guide
If you want a full step-by-step guide on how to win your ex back I recommend TW Jackson's amazing book The Magic Of Making Up. The above advice is a very condensed and basic guide. If you want to stand the best chance and learn how to save a broken relationship check out the book from my homepage link or if you're still undecided, please look at my Magic Of Making Up Review page for a more in-depth insight into what the book contains before you decide.