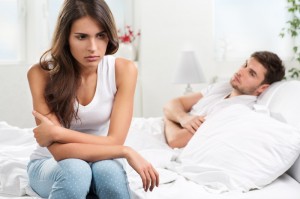 So Summer is upon us again and it's getting hotter. Well, for some it is… for other unfortunate people it's getting decidedly cold. That's because this time of year usually sees a big spike in couples splitting up. There are a few other times throughout the year like a few weeks before the holidays and Valentines day (and just before), but Spring and Summer are the other times that see big numbers of break ups.
This is most probably to do with the weather and people enjoying themselves and wanting to be footloose and fancy free. The grass is greener syndrome also plays a part and sometimes one half of the couple may stray and end up cheating on their spouse or partner. Sometimes it's also a natural end, but there's something about summer that's a catalyst for a lot of people to pursue others and either deliberately or accidentally bring about the end of their relationship.
This may have happened to you or you may have had feelings of wanting to be single and be out of the relationship. Obviously the bond wasn't strong enough between you both and something could well have been lacking on both sides. It's worth spending some time investigating the reasons why and maybe evaluate your own relationship. If you can highlight those areas where you feel something wasn't right, you can take that forward into new relationships and make sure that doesn't happen again. This takes a mature head and the ability to own up to where you didn't perhaps give enough to your ex.
If you've just been dumped and want some help and advice to get your through it, please read How To Fix A Broken Relationship for a basic view of the journey back to your ex. Once you've got a basic understanding you can check out what a highly recommended guy who's proven method has to say. See T W Jackson's The Magic Of Making Up for more info.