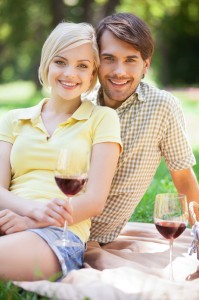 As I am sure all of you know relationships can be difficult at times. Since relationships can seem to die down after enough time passes, keeping your relationship alive and full of passion can also be difficult. In order to have a happy, successful relationship that will last for a lifetime, you must know how to keep your relationship alive and rekindle the fire that you both once had when you first met.
The beginning stages of every relationship is called "the honeymoon phase" because you feel more in love than ever and feel that the love you have will never die. In all honesty, almost every relationship will go through dull times and that is when breakups can happen. You must learn how to keep your love alive and passionate in order to have a successful relationship.
Dates are time that you spend together just the two of you to remember why you enjoy being with each other. Every couple needs to have special date nights. Planning a date night is not always as easy as you may think, though. Dinner and movie dates can get boring after a while and then you must know what other options you have.
Mini golf.
Going to a mini golf course on a date is a great idea because it gives you a chance to compete with each other. I am sure you two just love to compete in many aspects of your life and mini golf gives you a chance to compete in a fun way. Try setting up a prize for the winner of the game to make it even more exciting.
Hiking.
Being out in nature is a great way to focus on your lives and automatically puts you in a good mood. Nature has that effect on people. If you are looking for an adventurous date idea, trying going for a hike up a mountain and look forward to seeing the amazing view.
Amusement park.
Couples need to laugh together. Laughter can be the best medicine for any problem in your relationship and can help you remember why you are truly in love in the first place. Amusement parks are a great place for a date because it gets your adrenaline pumping and laughter bursting. Try riding every single roller coaster and holding hands on each one. Enjoy the day and focus on the happiness in your relationship.
Romantic night in.
Dates do not always have to be outside of the house. You can have a very romantic date night in the house. Try cooking a dinner together and having a candlelight, romantic meal. After, snuggle up in the bedroom to watch a romantic movie together. You can finish the night off by taking a luxurious bubble bath together and talking about your love. Dates can be just as good, or even better, inside the home.
In order to rekindle the fire in your relationship, you must realize that you need special time together to focus on each other.