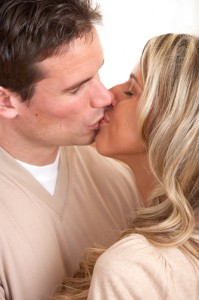 A relationship breakup can certainly be full of emotions and sadness. The world is full of broken hearts over failed relationships for sure. If you have recently had a breakup and you want your ex-boyfriend back, there are certain things you can do to make him fall for you again.  Of course, not everyone gets their ex back, but it sure helps if you understand a little bit about male psychology.
Male psyche 101
Did you know that most women who want their ex-boyfriends back do all the wrong things? Yes, they think they are scoring points with him, but they are actually driving him further away. If you think quantities of pleading text messages, long voice mails, and stalking all work, think again.  They don't!
Here are some great tips to use to get your ex-boyfriend back.
Let him be for a while.  After a break up, it is best to stay away from each other for a time period.  If you are constantly badgering your ex and telling him you miss him, he is more apt to put and leave a wall up.  Let him have some space and you go on about your own life. Hang out with friends and focus on meeting your own needs.  If you happen to see your ex, casually say hello and keep it moving. This oftentimes causes ex's to begin thinking about the good times you had in the relationships and he may start missing you.  It might be hard to stay away, but remember that it increases your chance of getting him back at some point.
Work on yourself.  Take some time during your single days to really work on yourself.  Get involved in a hobby. Hang out with your family and friends. Go on a vacation with a friend and enjoy life. Chances are that your ex will hear about how happy you are or he might even see your fun pictures on Facebook and start thinking about how much he misses you.  He will be thinking, "Wow, she doesn't look sad at all about our breakup" and for some reason, this gets guys thinking that they want their girl back.
Be polite.  Even though you should give your ex some space, there may be times when you see him or want to engage in a polite conversation cordially.  It is alright to do so on occasion, as long as you don't go all emotional on him.  If you start talking about "the relationship" or your emotions, you are more apt to push him away. If he makes contact with you, simply engage cordially and let him know that you are doing great.  This will cause him to think that you don't even miss him and that tends to make a guy want a girl back.
There is a chance that you can get your ex-boyfriend back if he still has feelings for you. It simply takes some strategy and self-control.  Plenty of exes get back together for one reason or another and chances are that you can have another shot at your relationship as well.